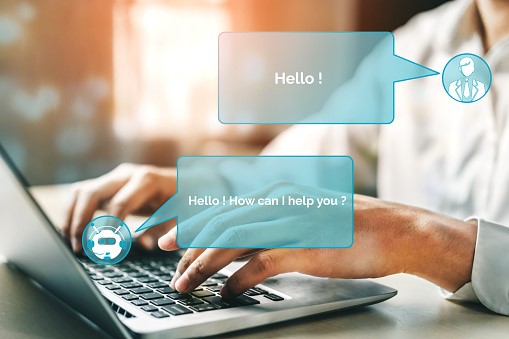 Getting good traffic on your social profile can be a difficult task considering how competitive online platforms are. The good thing is that the marketing strategies continuously evolve, and more innovative concepts are being used to attract the target audience. Are you looking for a good system for your social profile? 
Well, guest posting is one underestimated way of audience building. However, if you do it correctly, it will help you soar high in your marketing game. Read on to find the benefits of guest posting for your social profile and execute it the correct way. 
What are the benefits of guest posting? 
Now that you are familiar with guest posting, have a look into the multiple benefits you can reap out of it to build your profile socially: 
Good connections 
Guest post outreach and link building can help you get involved in a community full of influencers and well-known websites or profiles. Once you make good connections, it becomes easy to get support for the growth and enhancement of your blog. It also helps you find inspiration from other people in the field. 
Exposure 
You get instantly exposed to a large audience when you make a guest post on a reputed and successful website or page. Also, suppose your post is engaging and has good quality content. In that case, it will eventually attract your target audience and enhance your social presence, and besides that, it will provide you with a platform to showcase your skills. 
Provides authenticity 
When you associate with established pages and profiles, it provides authenticity to your brand name. It enables the audience to entrust in you and your work and hence improves engagement in your profile. Getting posted on a well-rooted site also makes your profile look reliable. 
Backlinks 
Some pages might allow you to link your profile on their site when you make guest posts. Backlinks from authoritative sites are more significant than monetary compensations. It not only makes your profile more discoverable but also improves your SEO. 
Business growth 
If your profile deals with any business, guest posting on established sites or pages can help you discover. It will subsequently lead to people being aware of your products or services and, hence, sales generation. This will make your business grow in a shorter time efficiently. 
Brand awareness 
As mentioned above, associating your brand name with well-known pages will give you more authority. You also represent your brand while guest posting; hence, it will create more awareness and expand your audience network.  
Feedback 
Working on sites with high engagement will allow you to get constructive feedback from a quality audience. Feedbacks help you to improve your work profile and shape yourself according to the market demands. Answering feedback and implementing changes also provides an excellent image to your brand as responsible and audience-centric. 
How to do successful guest posting? 
Now that you are aware of the various advantages, you must try guest posting yourself! Well, before you begin, you should make sure you know how to complete a guest post successfully. Read these tips on starting the perfect guest posting journey: 
Realize your goals: 
Other than focusing on the quality of your content, make sure you are aware of the results you seek from the post. E.g., if brand awareness or promotion of your products and services is your top priority, make sure you design your content covering the above aspects.  
Make sure to use backlinks and required keywords to boost your SEO and gather more traffic and leads. 
Finding the best opportunity: 
It is imperative to find the perfect place to guest post. There are millions of sites, but you should know which one would give you the correct opportunity to build your brand. Make sure to keep the following things in mind before you make a choice: 
The site profile is related to your niche and can help you find the target audience.

 

The site is in favor of the interests of your audience. You can also use 

Alexa's Audience Interest Tool

 to determine your audience's interests and decide accordingly.

 

The page has high authority and reliability.

 
It has good exposure so that you can attract more leads.

 

It allows you to leave links and handles of your profile to get more traffic back to your page.

 
Gather ideas for your blog: 
Before you make a blog pitch to a reputed website, you need to have a firm plan on how to execute the blog and what ideas to put in. This will help you look reliable and more eligible compared to others so that you bag the perfect opportunity. 
 
Make your blog perfect: 
Once you have an idea and the destination of your blog post, focus all your energy on creating a quality blog that will result in good engagement and appreciation in your community. Make sure you follow all the guidelines on creating an appropriate blog and leave no stone unturned in brainstorming for more ideas. 
Conclusion 
Guest posting is emerging as one of the most opted forms of marketing strategies for profile growth in social media. The growing popularity of guest posting is that it helps you divert a good amount of leads to your profile.