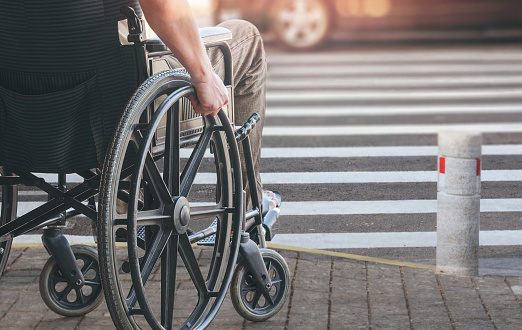 Living with a disability means you have to spend a lot of time planning. Whether it's planning the day ahead or your future, it's much more difficult to go with the flow. If you currently live in a place where you are supported, such as with loved ones, you may be thinking about whether you can live independently. This isn't always impossible, but like many things in life, you need a plan for independent living, and here are some things you may need to consider from day one.
Regular home help can help you with day-to-day tasks
There can be certain tasks you struggle with if you have a disability. It may be that you physically struggle to do them, or you may simply need help and prompting to remember to get things done. That's why many people with a disability book daily visits from an NDIS home help. This can be an excellent source of help and support, and even give you some companionship during the day. It can also help you enjoy a better quality of life, ensuring you don't give up the things that are important to you.
Some things that a home help can help you with include:
Meal preparation

Cleaning your home

Days out

Attending events

Shopping

Banking and budgeting
As a person with a disability, you shouldn't have to miss out on life, so home help can help you with the essential stuff, as well as helping you enjoy your social life and the things that matter to you.
Home adaptations can help you enjoy your property
One thing that can really help people with disabilities be more independent is home adaptations. It's essential that your home is the perfect space for you, and that you can get around easily. Firstly, you should make sure you carry out home maintenance so that your property looks good and everything is fixed and easy to use. Once this is done, you can look at ways to make your home more disability-friendly. Whether that's by adding ramps or a stairlift, lowering counters, or widening doorways, there are lots of adaptations that make it easier for you to get around your home and enjoy it fully. 
Look at a variety of options before making a choice
If you have a disability, it's not a case of living in a care home or living completely alone. There are lots of different options out there, so here's bound to be one that works for you. Some people with disabilities choose to stay with family, but in their own self-contained accommodation such as an annex or basement apartment. There are also options such as supported accommodation, where you live in your own space, but have 24/7 support on hand when you need it. Ultimately, you should find the option that works for your situation and the level of support that you need. 
You'll need to sort out your finances
Living independently means that you'll need to take care of your own finances. While you can get help with finances and transactions, you'll need to know you have the money to run your own home. It's worth looking into the financial support available for people with disabilities to see what you qualify for. You may be able to get help with the cost of housing, daily living, or even home help, so it's worth applying to see what support is available to you.
Some people with disabilities struggle with dealing with finances and drawing up budgets, and if this is the case, it might be worth asking a trusted family member for help. It's worth looking into a power of attorney agreement, so they can deal with your finances for you, so that's one less thing for you to worry about in daily life. 
Having a disability doesn't mean you can't live your life the way you choose. Many people want to live independently, and whatever type of disability you suffer from, there are likely to be ways to help you do so. From financial support to home help, doing some research and planning can help you reach your independent living goals so that you can start living the life you want.