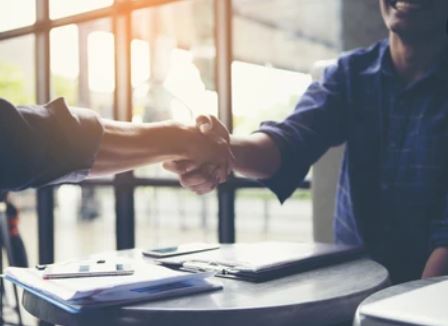 Whether you're seeing an increase or decline in your money, there are always options and guidance you can follow to help you in the future. It might be time to open up a savings account or maybe you have got yourself in trouble and need to immediately add an overdraft to your account.
Options when you're doing well financially
If you have got your life on track and your money situation is looking hopeful, it's possible to open an ISA account where you will see interest building up every month. When you are at a good point with income, it's the ideal time to open a savings account. It's worth taking the time to check interest rates as this differs from bank to bank, some banks also offer perks like a welcome onboard payment.
Read Also: Need Immediate Cash? Check Out the Top 4 Secured Loans at Low-Interest Rates
When your finance is looking bad there are some options
A low credit score can wreak havoc on your financial life, and it might seem like there aren't enough options or a way out. If you do find yourself in a difficult situation, you can take out a bad credit loan in an emergency and pay it back as soon as you can. Returning customers can borrow more than those who have never used the service before, and the payback terms are usually flexible, it's usually 3-6 months but can differ depending on the company.
Another solution is an overdraft or credit card
Overdrafts can be a lifesaver when you are running low on money. Find a bank that offers you a free-of-charge overdraft and this could help with your situation if you're waiting on money coming in. You can pay an overdraft off gradually and it can make you feel more comfortable when you are out and about buying living essentials. It's important to make sure you don't go over the overdraft though, as this is when extra costs and fines can incur.
Universal credit if you can't find a job
The government can provide universal credit for those who can't find a job after the Covid-19 pandemic. This won't need to be paid back immediately and will be based on your house rental price. If you're self-employed there are also options for universal credit for you as well. If you aren't sure if you're eligible then it's worth applying to find out your options.
Jobseeker's allowance for those who are stuck
Jobseeker's allowance is slightly different from universal credit, you will need to attend the job center once a week to prove you are applying for jobs. You will then get weekly installments paid into your bank account. This is a short-term finance option for those in need and doesn't need to be paid back.
When it comes to financing options, depending on your situation, there will be something that can help your customers in the future, but they will have to put the effort in as well. It takes time to pay off outstanding debts or to start earning more money career-wise.
Read More: bonus offers and ways to withdraw