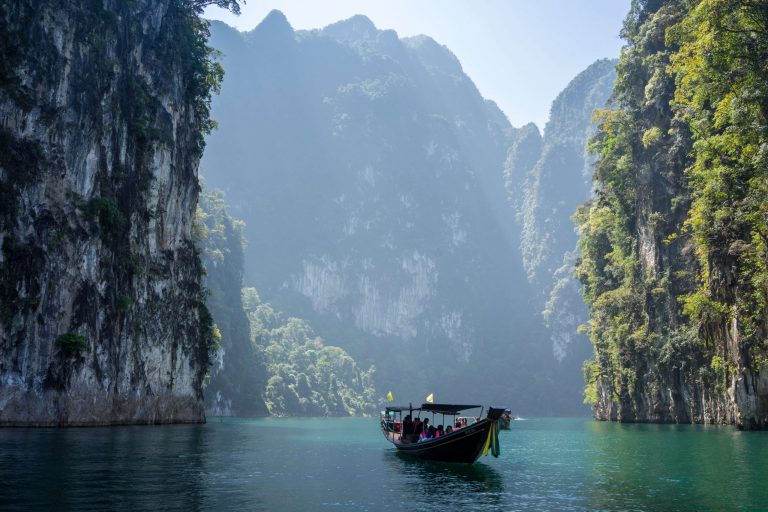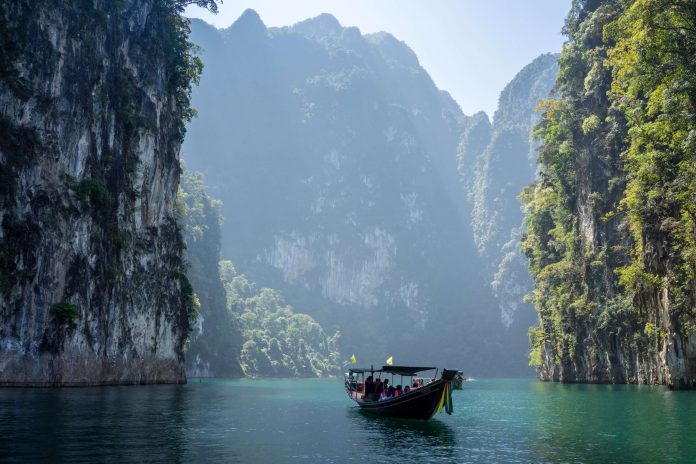 You may have read that Thailand is also known as the "land of smiles", and is considered to be the jewel of Southeast Asia. Once you organize your first trip there, you'll discover why. From the rather busy capital of Bangkok to fun on the beaches of its numerous islands, it is one of the most popular destinations in the world and definitely one of those trips that should be on your bucket list. Whether you start the tour along its emerald beaches in the south or the villages in the north, this country will not disappoint you.
Cities like Bangkok or Chiang Mai are full of activity and trade, but you haven't explored Thailand enough until you head to the mountains and spend time with elephants and monkeys (who will steal your lunch as soon as they see it). Attractions in this country are so diverse and each in its own way provides an unforgettable experience.
So, now that we have persuaded you to go there, it's only fair to give you some useful advice, you'll definitely need when planning your visit.
How to get there – some tips regarding going from point A to B
Depending on where you travel from, you can either choose to direct flights or those with transit, the price will definitely depend on this choice, as well as the booking time. Most countries have good flight connections because as we said earlier, this is one of the top destinations people travel to all the time. Our advice is to fly directly to Bangkok, spend some time there, then fly with a local airline to the islands. In case you're limited with time, this will save some. Local flights are plenty and go to almost every corner of the country, so you can travel from the south to for example Chiang Mai in the North, in no time.
The climate is most pleasant from October to April. The monsoon rains are over then, there is no unpleasant moisture and smell, then comes a period of pleasantly warm weather and clear skies.
Learn about its population and culture before going there
The population is ethnically heterogeneous, so you will have the opportunity to encounter a wide variety of cultures. They are often widely distributed in the regions of the city or country. There are Thais, Moni, Laotians, Persians, Chinese, Indians, Khmer, Chinese… Thai culture is present throughout the kingdom. And yes, Thailand is a kingdom, it's important to have this in mind, since the king is a very respected figure, and should never be mentioned in a negative context in presence of locals.
Buddhist rites take place in many temples, and festivals change throughout the year. To make sure you visit as many of these beautiful temples as possible, it's best to consult some Thailand travel agency, like lessecretsdusiam.com.
Transportation
When it comes to transportation in the capital, a taxi is one option. With the taximeter on, driving from any part of the city will not cost you much.
But, as is the case with so many cities, when the taxi driver recognizes the tourists, he sets a different price. Not always, but it is common, so be careful. Ask in time about the correct tariffs to avoid embarrassing situations.
Skytrain BTS – by far the fastest and most efficient transport in the city, rises 20 m above the city asphalt. Metro – the best means of transport over long distances, and the prices are the same as for Skytrain. Tuk-tuk as a means of transport should be avoided. The prices are simply too high and the road is not the safest considering the chaos of the city and the crowds on the streets.
The railway network consists of 4 railway lines, northern (going to Chiang Mai), northeastern (going to Nong Khai), eastern (going to Ubon Ratchathani), and southern (going to Sungai Koloku).
A bus is also a good solution, and you would be surprised how good of a service you can get on these. Prices are super acceptable (not to call the cheap), and you get to travel like a VIP (in a bus called a VIP bus). The stations however can get really crowded. We mean "Asia crowded".
Health-related risk…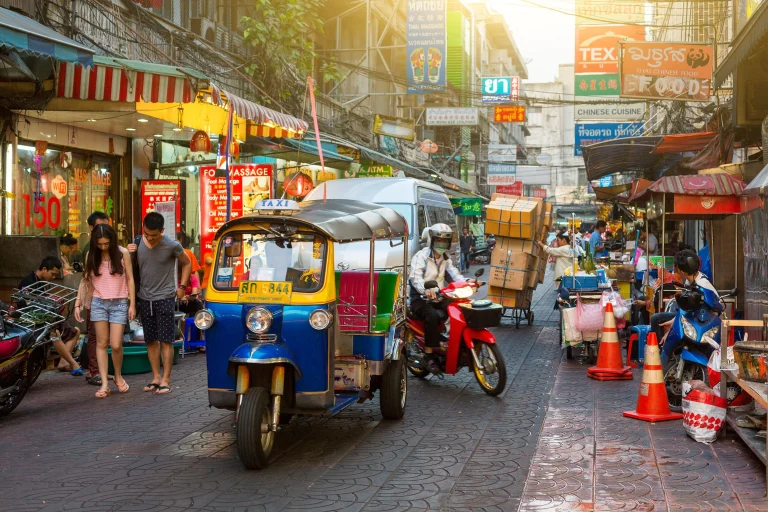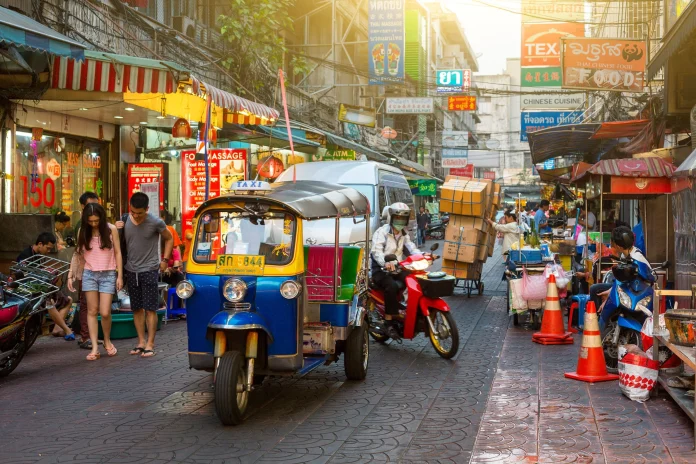 Although it's a wonderful country, for some it's a bit too exotic, and measures of precaution are advised. These include being careful of where you go, and how. For instance, if you know you're going to spend a lot of time in nature, the best is to buy a lot of mosquito repellant lotion, to minimize the risk of catching dengue or malaria. Don't worry, you don't have to carry these from home, as they can be found in every single local shop.
As for the tap water, a piece of general advice would be to avoid drinking it. As they say, keep your mouth shut while showering. Whenever you are thirsty, you buy a bottle of water. But this is also something locals practice, so you'll get used to it very quickly.
Some countries can offer vaccination for tropical diseases, and this is something you need to consult your doctor about while you're planning your trip.
Don't travel anywhere without a health insurance policy. This is a general rule for any trip, including this one.
Since we're writing about health it's important to mention that Thailand has some of the best medical care in the world! This you notice when you step inside a pharmacy. Those who work there always have valuable advice regarding medications. Almost like doctors. In case anything happens to you, rest assured you'll be adequately taken care of.
We have covered the most important topics when it comes to traveling to Thailand, from the local travel experts' point of view. All you need to do now is book your tickets and make a to-do list. You'll most definitely have the best time of your life.