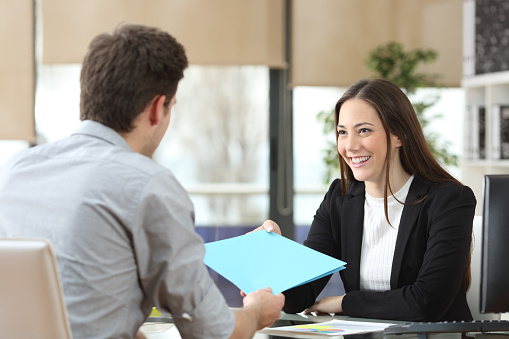 Leaflets are effective means of communication and propaganda. The feel of holding an actual flyer is different from being bombarded with visually moving images on the screen of mobile phones and laptops. A well-designed leaflet arouses interest almost immediately and sustains in mind for a long time. 
Research shows that about 48% of customers in the UK tried a product only after reading about it in a pamphlet. So, leaflets are helpful brand and product promotional techniques. However, to use leaflets, you should be aware of some rules regarding leaflet distribution UK. If you hire a company to organize your campaign or you prefer to do it yourself, you must adhere to the rules and not violate them. Even though distributing flyers is legal, some restrictions and permission are attached.
Here are some of the questions related to the rules on leaflet distribution in the UK:
When is permission required?
You will need approval from the local city council to distribute free printed material in Great Britain. Printed material refers to leaflets, cards, complimentary newspapers, takeaway menus, stickers, catalogs, and other promotional items. The council has the authority to impose rules that may or may not suit you. 
In some cases, you might be unsatisfied with the decisions taken by the council. These may include regulations regarding the timings, locations, or methods of distribution. The council might reject your brochure if the flyer contains racist content or promotes objectionable products like tobacco. The council might withdraw its permission after granting it earlier. In that case, you have the option of appealing to the local magistrate's court in those circumstances. 
When is permission not required?
There are cases when you do not need permission to distribute the free printed material. A few of those are pamphlets dropped into letterboxes or kept inside a building, a taxi, bus or other public transport. Likewise, you will not need prior approval if you are distributing flyers on behalf of a charitable organization. Permission is also not required when the brochure contains an advertisement for religious and political purposes. 
However, any distribution must take place only within the land owned by the council in concern or within the territorial limits of a city. If your campaign is intended to attract people of other states, consult their council heads and avoid penalties. 
How long does the consent last?
Several cities across the UK will require you to apply for a consent card first before any form of leaflet distribution. Its duration will vary from one council to another. For instance, the government of Birmingham has a consent period of 12 months or a year. After the lapse of that period, you will have to reapply for consent. In Sheffield, permissions last for 30 days to a year. In some councils, it is mandatory for you or anyone else involved in the distribution to wear a badge issued by the authorities. 
Are there any costs involved?
As mentioned above, you may need a consent card to distribute leaflets. Those cards come at a specific cost which will vary from one city to another. The price of the cards in the city of Birmingham is £290. If the badge is lost or stolen, it is replaced with a newer one at a replacement charge. Usually, you can apply for as many permits as you want, but each one will have a fee attached to it. In Sheffield, the first permit is available at £83, while the second and third ones cost £111 and £166. The government will add the cost of the previous license to the subsequent permit in most cities. 
How can you apply for a consent card?
The application process is straightforward. You will have to download a form and send it to the city council via post or mail. The board will take at least five days to consider the application. The authorities might also refuse consent for specific reasons. One of these is the conviction of having distributed leaflets in the past five years without consent. They might also deny permission if you have paid a fixed penalty notice in the last three years.
Therefore, knowing the rules and regulations before opting for leaflet distribution in the UK will help you avoid inconveniences, penalties, and other legal hassles. If you are interested in promotional campaigns through leaflets, then follow the proper rules and enjoy the advertising benefits of your brand or product.