Windows let in natural light and enhance a home's aesthetic appeal. Luxury glass windows come in a wide array of choices. The style of your residence can determine the windows you'll choose. Here are the different types of luxury glass windows.
1. Casement Windows
Casement windows function with a crank. They can open sideways, inwards, and outwards, making them flexible. These windows are effective in allowing cool air into your living space during hot days.
Casement windows can be designed in both contemporary and traditional styles to add class to any home. The locking systems and the limited open space make it difficult for intruders to tamper with such windows.
2. Fixed Windows
Fixed windows feature large and thick frames. They are stationary and can't open. You can integrate these luxury glass windows to have an amazing outside view. Such windows usher in light to your indoor space. Fixed windows are useful in the following places:
Nurseries
Living Rooms
Dining Rooms
Basements
They can help reduce energy costs because they're permanently sealed. Fixed windows can be ideal for homes with high ceilings. The simple style brings out the sophistication in a residence.
3. Awning Windows
Awning windows open and close using mechanical cranks. They open outward from the bottom when you crank them. Awning windows can remain open when there's light rain because the glass prevents water from entering your home.
When closed, these windows have a tight seal to prevent break-ins. If you need ample ventilation, you can open these windows for fresh air. Awning windows are highly practical in kitchens and bathrooms. Sitting rooms with obstructed views can also benefit from awning designs.
4. Hopper Window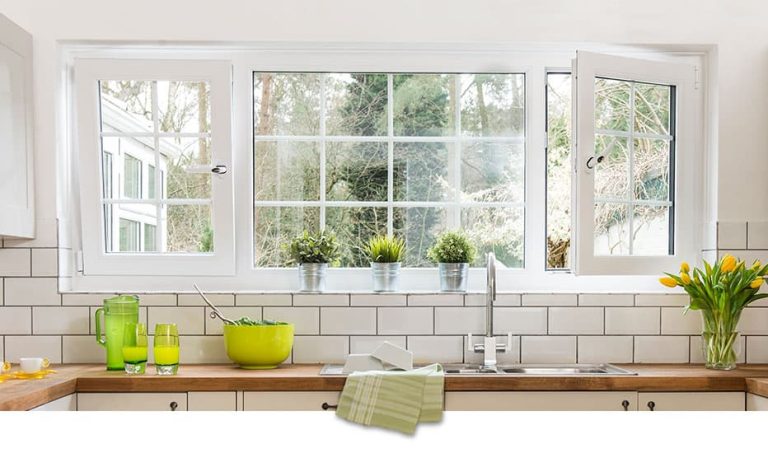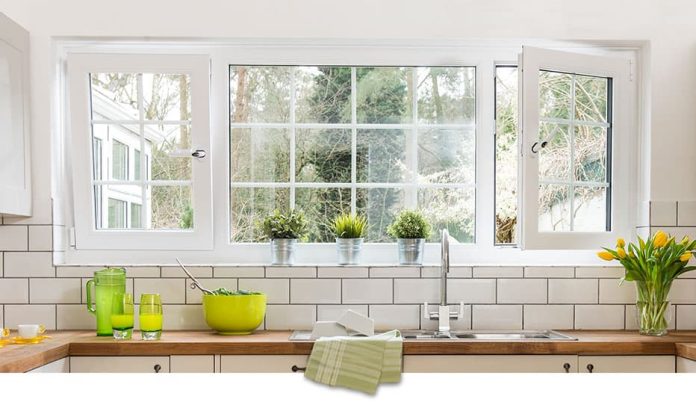 Hoppers swing inward when you open them. These windows are small but they can ventilate your home effectively. Hopper windows work well in basements and bathrooms since they reduce humidity in such areas. They allow musty smells to escape your indoor space.
If you have a dark area that needs illumination, hopper windows can allow in natural light. Hoppers are energy-efficient because they close tightly to reduce air leaks. This window style is easy to clean on either side.
5. Bay Windows
Bay windows extend outside your wall to create a curved structure. This design features a couple of windows with small ones on both sides. The middle window is fixed or inoperable but offers an attractive view of your front yard. Bay windows are suitable for:
Family Rooms
Living Rooms
Parlors
Bedrooms
They come with shelf space for showcasing décor or growing indoor plants. You can accessorize this section with pillows to spruce up your home. These fashionable windows are available in large sizes to optimize daylight. They can add extra space to a small house. Some bay windows act as storage units, daybeds, and reading nooks.
6. Slider Windows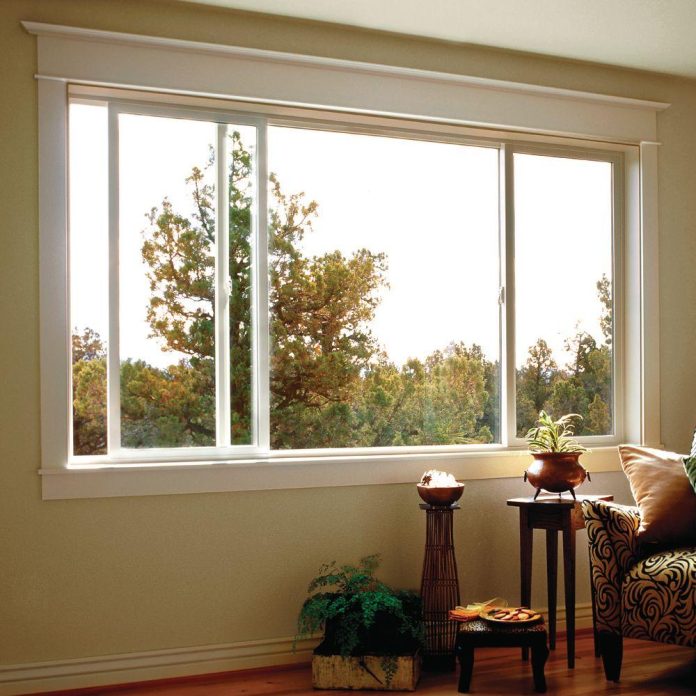 These luxury glass windows open on the bottom and top tracks. Some styles feature windows that both slide horizontally, while others have a fixed window with one sliding sideways. Such windows can last long because they don't operate on cranks.
Slider windows suit large rooms that require natural light. You can introduce these windows in your:
Kitchen
Living Room
Dining Room
Such windows can also allow a decent amount of fresh air into your place. With a sleek design, slider windows can complement your modern home. Customizing these windows is possible due to their easy operation.
7. Double-Hung Windows
Double-hung windows glide up and down using two sashes. These sashes operate on vertical tracks that protect your home from dirt accumulation. You can lower the top sash to let out heat during a sunny day.
These windows can lock tightly to keep warm air inside when it's cold outside. They can be a great fit for bedrooms, bathrooms, and family rooms. Double-hung windows come in a huge range of styles, sizes, and colors. Custom-made windows in this design are available if you want an outstanding look.
8. Skylights
Skylights are commonly known as roof windows, which open outwards. They make a small room appear bigger due to its design. Roof windows bring visual appeal to your indoors and enhance your property's value. They decorate specific rooms and bring in light to dark areas such as attics.
These windows can be a valuable addition to second-story spaces. They ventilate these rooms and let out stuffy air. With roof windows, you get a spectacular view of nature and night sky. Skylights get direct sun rays, which keep your home warm during the cold season.
Types of Luxury Window Glass
Often you can choose the type of glass that these windows have. The five types of glass available are laminated, obscured, tempered, insulated, and low-e.
1. Laminated
This type of glass works well for hurricane and business windows. Laminated glass is made by adding PVB resin between two layers of float glass. This method prevents the glass from spraying everywhere if it breaks as the small pieces will stick to the resin.
2. Obscured
Obscured glass is great for bathrooms or other private areas as it uses designs or etchings to reduce the amount of light that shines through, preventing people from seeing through it.
3. Tempered
Windows made of tempered glass undergo an extra step to increase the strength of the glass. This glass is much less likely to break, but if it does break, instead of breaking into large shards, the pieces are much smaller and less dangerous. Tempered glass works great for large windows in busy areas.
4. Insulated
If you want extra protection from the sun, choose insulated glass for your windows. During production, the panes of glass are separated by a space bar. That space is then filled with gasses krypton or argon, boosting the insulation. Insulated glass is usually used in double-pane or triple-pane windows.
5. Low-E
UV-rays can do a lot of damage to a home or business. Low-e, or low emissivity, glass blocks UV-rays, protecting your furniture and your skin. Low-e windows work well for west- or south-facing walls.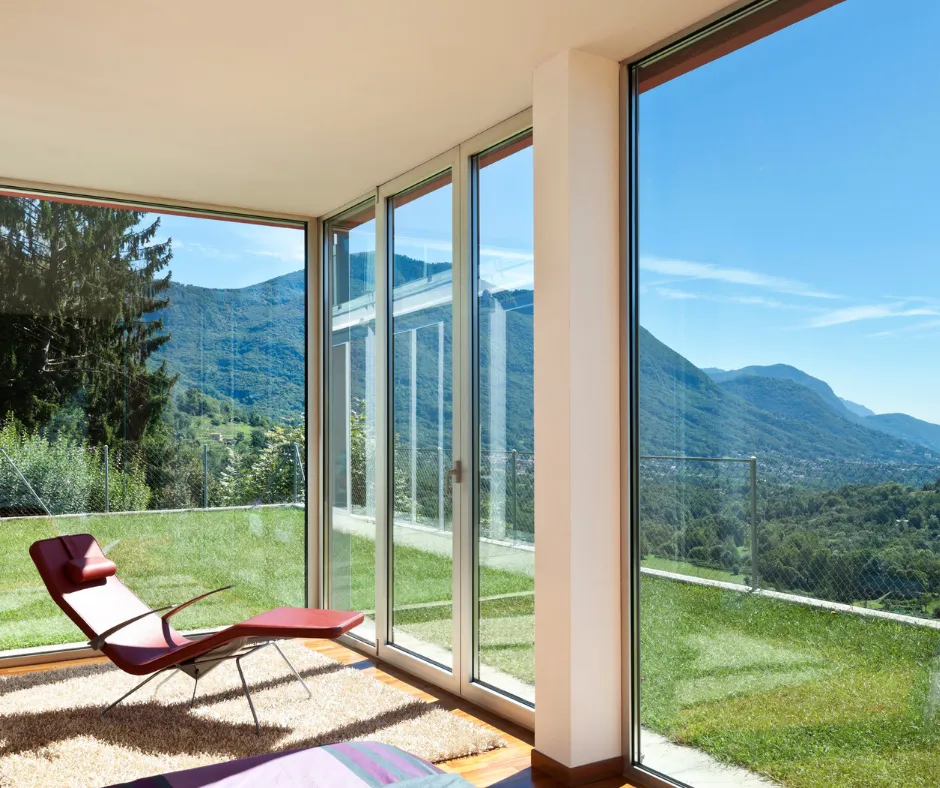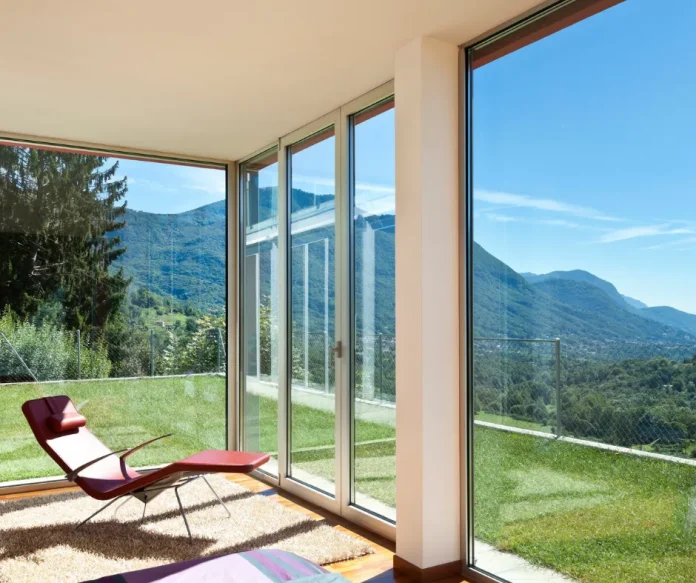 Final Thoughts on Luxury Glass Windows
If you have a new house or a remodel project, any of the above windows can suit your needs. You can choose more than one design, but too many styles can ruin your home's appearance. Luxury glass windows should bring out the features inside and outside your house. These windows offer additional functional benefits. You can learn more about your options here.