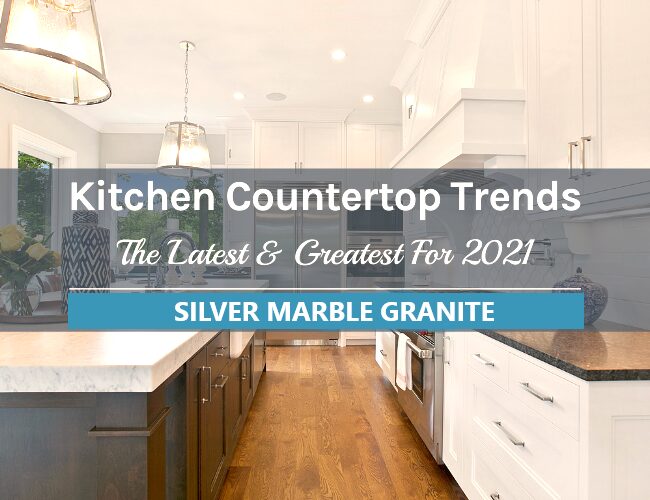 A kitchen remodel is not complete without countertops. It is the essence of every cooking space. Also, your kitchen countertops set a mood and tone for your place. Therefore, people take interest in them. Not only that, new trends are coming every day. You can see the trends going from beige to grey to white to black.
In addition, more and more people are going for unique sink styles. Also, the finish and design are all part of the kitchen décor. So, these days, the focus is on colors, design, patterns, texture, and backdrops.
From small to large kitchen ideas, you have plenty of choices. Also, the countertop suppliers are giving you more reasons to redo your kitchens.
You can also check out organizedworktips.com, for more tips and ideas in remodeling your kitchen.
Here is the list of some top trends in kitchen countertops. So, pick any such idea and transform the look of your place.
Quartz is still trending
Bold veining patterns
Black countertops
Sleek mounted sinks
Honed and polished surfaces
Dark grey countertops
Stylish backdrops
Using eco-friendly materials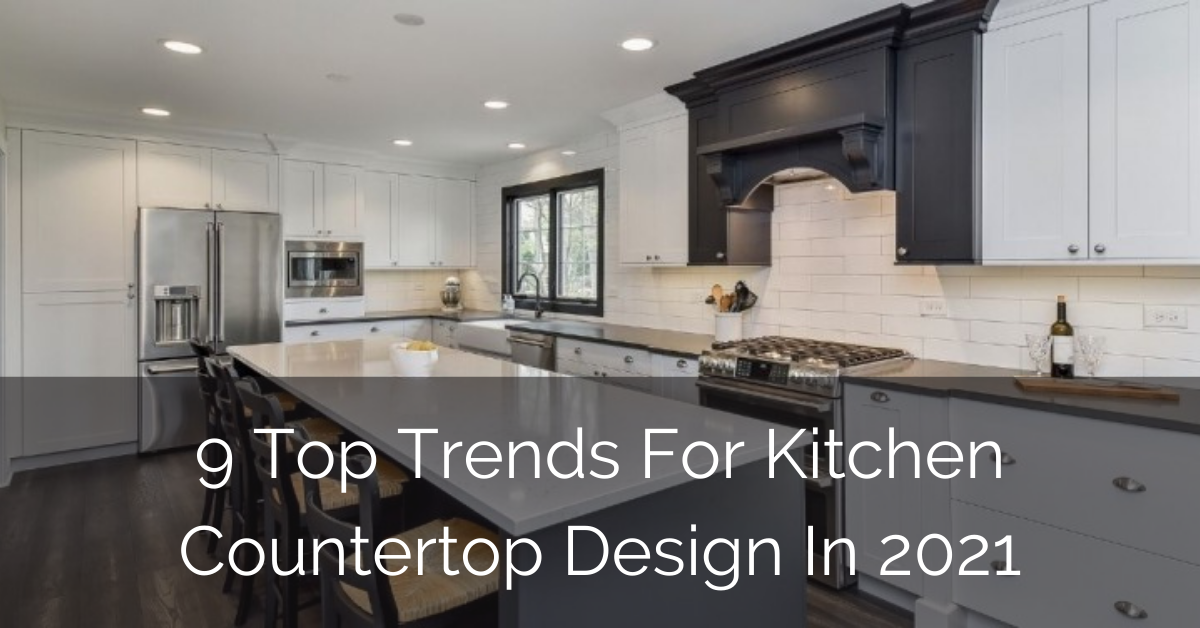 Quartz is still trending:
No doubt, quartz is still in the game. It is not going to leave the race any time soon. Also, it is an alternative to granite and marble counters. Due to its non-porous surface, quartz is still people's top choice. In addition, engineers come up with new patterns and colors in quartz. That is why it is still popular in 2023.
Moreover, quartz is highly resistant to heat and stains. Also, it does not require any sealing. These factors make it the most durable and pretty countertop material. Now you can see that it does not require extra care and cleaning. So, quartz is going to impress you with new colors and patterns in the coming years.
Bold veining patterns:
Well, plain and boring counters have long gone. Nowadays, people want some character and style in their kitchen countertops. They do not prefer dots and specs in their slabs. But, they want bold and large veining patterns. Thanks to the engineers, they are producing new colors and patterns on the top surfaces.
Moreover, shiny surfaces are no longer in trend these days. Many people go for the matte finish. Also, they opt for no finish at all. So, you will see some bold veining patterns with raw outlooks. In the same way, you will see one big swirling pattern on the top. For instance, white Cambria quartz with a grey and blue veining pattern is a treat to the eyes.
Also Read: What is the best material for kitchen countertops?
Black countertops:
This year, you will not get enough of the black kitchen counters. Well, 2020 also had it on the list. But, this year has black kitchen themes. So, a sleek black kitchen counter with stainless steel décor is a vision to behold. Also, black color slabs with a dark grey backdrop are a perfect match. In that case, matte black quartz is the best option to make a style statement.
Sleek mounted sinks:
Well, the sink is an integral part of counter space. A stylish sink can enhance the look of your kitchen countertops. So, elegant and giant sinks are coming this year with great deals. You will see deep-mounted sinks with long fixtures. Also, oversized sink styles are in fashion now. These stylish sink types go well with stainless steel appliances. So, you can make a good impression with these new kitchen trends.
Honed or polished surfaces:
Polished surfaces are still working, but the honed finish is more in demand. Not only design and color, but people pay attention to the texture too. That is why the finish varies for different materials. Also, the honed finish is more like a matte finish. As I said earlier, raw looks are in trend now. So, people are not into shiny tops these days.
In addition, it depends on the tone too. Every stone needs different finishes. In this way, a honed finish is perfect for marble countertops. Also, the leathered finish gives a natural look to your slab. In this way, this type of finish works well on quartz.
Dark grey countertops:
Charcoal grey counters were popular in the year 2020. Also, they are still in demand these days. These dark grey kitchen countertops are the best choice for a bold touch. In this way, you can pair them with white cabinets. Similarly, they go well with neutral color cabinets. If you want to add a dramatic touch to your kitchen, go for this color. So, you will see more dark grey counters this year.
Stylish backdrops:
How can we forget the role of the backsplash in a kitchen? They are a good match with the best countertops. So, if you are bored with your subway tiles, go for some trendy backdrops. Large patterns are in fashion these days. Also, you can opt for the same backdrop as your counter material.
In addition, go with neutral colors for a classic look. But, you can try bold colors and patterns to add some creativity. So, you can expect large slabs with large backdrops in the year 2023.
Using eco-friendly materials:
People not only want to feel good about their kitchens. Nowadays, they want to create a healthy lifestyle. That is why they choose an eco-friendly material for their counters. In this way, you can reduce the risk of germs and infections. Well, by all means, it is the best change ever. In that case, you can go for recycled glass surfaces.
Conclusion:
The style of home décor is changing with every passing day. Similarly, you can see the trends in kitchen countertops. From colors to patterns to finish, there are many variations. So, now you can have bold veining patterns in matte finishes. Also, deep-mounted sinks are in fashion these days. You can get various options in white and grey countertops. Silver marble granite has the best range to offer.
For more information also visit this link: Breaking Down The Costs Of Granite Countertops – Granite Colors And Prices