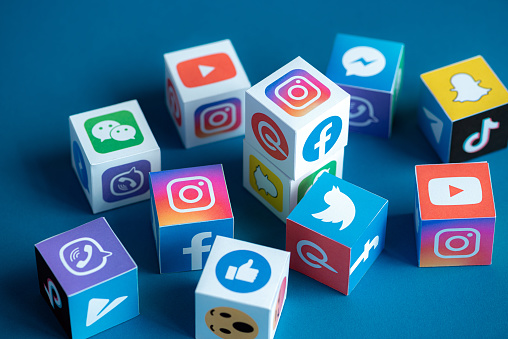 Introduction
Irrespective of small and large, businesses always need to follow some tactics or strategies. If you don't follow them, they will grow up slowly. To make a faster growth of your brand, you need to start strategies. However, you can use social media the boost a brand. 
Nowadays, social media is being used for marketing as well, apart from social meetings and social networking. Through building recognition, you can optimize your business. Now, how you will build trust among the audiences and what else will be permanent in the business world. 
Accept the quick challenger for the business.  Social Media Strategies will help you to make the promotion of the brand, but you have to do them for yourself. So, let's see branding optimization through social media.
Effective Social Media Tricks For Optimizing Brand
Social media is not like a small pond. You have to find the best sites at first, then have to make accounts, and after that, you will go for branding promotions. You can go with the social media sites like Facebook, Twitter, Instagram, LinkedIn, etc. However, create a unique logo of your brand and then proceed to the following strategies. 
Engagement With Audiences
Engagement is one of the main factors of a brand. And when you are using social media, you have to put more stress on engagement. Let's give an example for easy understanding. When you are unknown about a business, will you buy products? Probably no. The market is like that.
You have to tell everyone about the business products then will show interest in your brand. So, take engagement as the Social Media Marketing Plan, and then try to create great communication. 
Affiliation is also a significant-excellent part of social media marketing. When you run your social media sites successfully, you will get many people who want to sell your branding products. Therefore, you need to accept their proposal. If you get your products for sale, they will sell your products on the market and profit. 
As a business professional, you provide a percentage with the affiliates and quickly sell your products. It is the best thing for selling. You can consider them as the social media coordinator.
In your brand, you have to make a targeted audience for them. Suppose you have a total of 5K followers, then all are not your targeted audiences. You have to learn who is showing interest in your brand. If 1k people show interest in your business, then are your targeted audiences. 
You always have to make them satisfied with the branding facilities. You may provide the services then also you have to reach the audience's heart. However, go gentle to this plan and work for this. 
When your brand comes into stability, you have to make a market review, how the users and the audience are taking the business. If you see other companies are providing the same quality product at an expensive cost, then it is best for you. You always have to make a strategy of selling more and earning less. 
Every Time, large companies follow this method. Now, you make the audience's review and learn what the things that you have to follow in the business are. Are you ready to go with the review session? Make posts about the review and run the program successfully. 
You have to create a schedule for social media sharing and posting. If you are using Facebook, you have to make a schedule that you will share a total of 10 content for the business. There will be 5 more videos for the business. And the rest will be of other news currently running viral.
Through this strategy, you will get the best benefits. Follow these strategies and get the best thing from the business. If you keep on posting 100 posts in a week, the readers will find this monotonous. So, be careful about making posts. Tell readers about more new things. 
When you are running all things successfully, you have to know whether all things are working well or not. This time, you have to calculate the development after using the social media sites. If you see companies selling, and increasing customers, that means your brand is on the right track. 
On the other hand, if you see the growth graph remains similar, then you have to change the strategies. As these all are effective strategies, there is less chance of getting the chart stuck. Now, follow this strategy properly; the whole scenario will be cleared.
The Bottom Lines
Social media is effective when you can manipulate it adequately. Most interestingly, it is free, and that is why you will develop your business not by paying a bit. For this reason, social media marketing is the best thing for promotions. 
Are you ready to start doing the strategies? Get started with them today. We are sure your brand is going to shine bright a few more times. 
Author bio:
John MacLeod is a passionate blogger. He loves to share her thoughts, ideas and experiences with the world through blogging.