Once upon a time Catholics attended daily Mass and in some communities that is still an option. However, in the more rural areas it may be too great a distance to travel to a parish that still has enough clergy to celebrate Mass daily. There are also Catholics who have mobility issues and are unable to attend Mass without a care worker or family member to help them get to and from church as well as helping them get around within the church building itself.
For anyone who would like to continue their daily devotions, a Catholic prayer garden might be the very thing for them. The great thing about this option is that it can become a nice area in your backyard where it will be pleasant for the whole family to gather, enjoy in free time, and when anyone needs a prayer or time being, it can be perfect for that as well.
1. Religious Art in the Form of a Statue of the Blessed Virgin
Many Catholics still say their daily rosary and although there was a time when that was said within the church, before or after Mass, this may not be an option. A statue of the Blessed Virgin, Mary Mother of God, would be perfect for those who would now be saying their rosary in their Catholic prayer garden.
As a Catholic, you know that we honor Mary because she was chosen among all women who ever were and ever will be to bear the Son of God. We don't worship her but rather ask her to intercede with her son on our behalf. This is one form of religious art that goes beyond remembrance. It helps us to focus on the rosary beads in our hands as we talk to the Mother of our Savior. Find more about it on holyart.com.
When it comes to the design of the garden that you can combine with the statue, it all depends on your preferences. Also, you should pay attention to the size of the statue since there might be certain regulations related to constructions of additional objects in your backyard. Besides that, the point is not to install something fabulous but a nice statue where you can feel calm and perform your prayers.
2. A Fountain Goes Beyond the Senses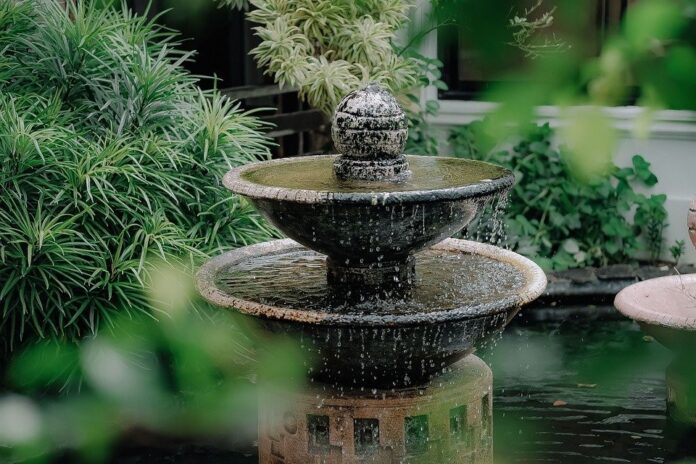 Many prayer gardens have a fountain because the gentle sound of trickling water is calming. This is especially why Eastern religious traditions have a fountain installed in their prayer gardens. However, for Catholics the sound of that water goes beyond the senses. Yes, it is still calming and has the effect of helping us center down into our prayers, but that fountain is also a reminder of the Baptismal font.
As Catholics we are not submerged in water at baptism, but the priest sprinkles it on our foreheads as a symbolic gesture. Therefore, a fountain in your prayer garden would elicit images of baptism into the family of God while also being a gentle sound to lull us into a prayerful state.
The great thing is that you can choose any type of design for your garden. There are many companies with developed models, but you can ask for a certain design if you want it to be more unique. The freedom is what makes this option so great since you can combine various symbols and parts to resemble church, saints, Jesus Christ, and more.
3. Holy Fragrances from Botanicals
Incense has long been used in High Holy Masses and so you can use those very same fragrances to facilitate your time spent in prayer. Perhaps the only traditional fragrance you 'could' grow would be frankincense, but it is a tree that can grow up to 25 feet in height so it's doubtful that it would produce the desired aroma within our lifetimes.
However, any number of herbs could give just a hint of aroma reminiscent of the incense used at High Holy Masses. There is also a basil called "Holy Basil" which might be a scent you could enjoy. Besides incense, you can use some other scents as well. The key is to make your garden more pleasant for those who are going to pray there. Therefore, if you want it to resemble a real mass, you should opt for incense, but adding aromas from various herbs and flowers is also a great idea.
The Bottom Line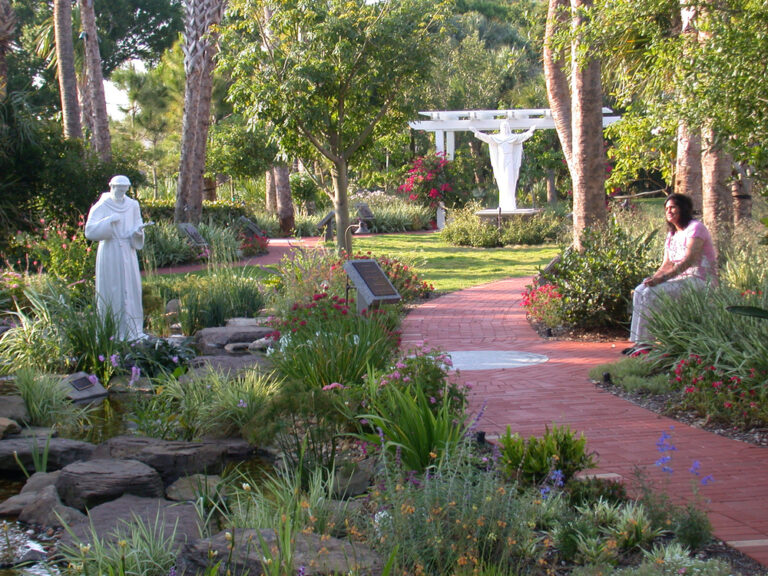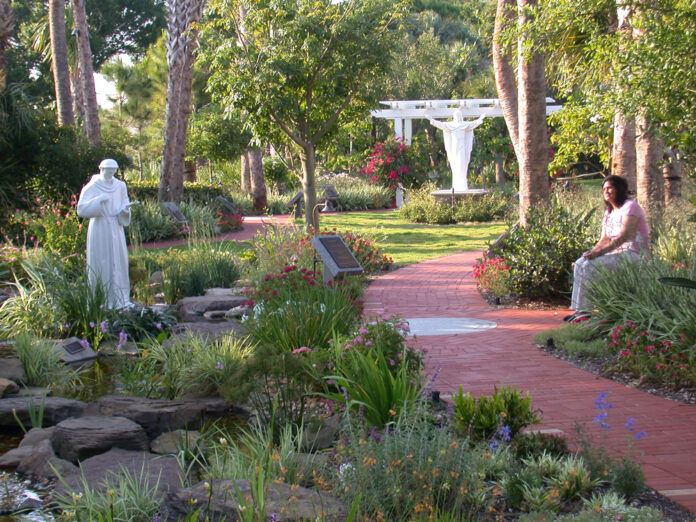 The whole idea of having a Catholic prayer garden is to give you a place to pray in the quiet solitude of your heart while also serving as a reminder that God is present in our lives and His gifts are beautiful like nature itself.
Building the garden in a way you prefer is not a difficult process since the only important thing is to find a company with experience in this area. For example, someone who was involved in building similar structures.
Moreover, you should be guided with your preferences when you are choosing what type of structure you will add, and how to design the garden. If you want a budget-friendly version, there are many options for that as well. The point is not to spend a lot of money, but to create something where you can clear your mind and find connection with God when you are facing some challenges.
The number of people that will be using the garden can be an important factor. If there are more people in your home interested in spending time there, you can add a bench in front of the statue or around the fountain.
There are many other details that you can add as well, and that depends on the space you planned for reconstruction of the garden. For example, you can add a fountain with a statue next to it, cross on the other side, and a table with chairs or a bench next to it where you can spend time with friends and family.
If other people close to you are religious as you are, it can be the perfect place for making conversation about the religion, or talking about all kinds of issues that are bothering you at the moment. We already mentioned that some people might not have a church in their neighborhood, but those who have should also consider this option since it is a great way to improve the lawn and make your garden more pleasant.