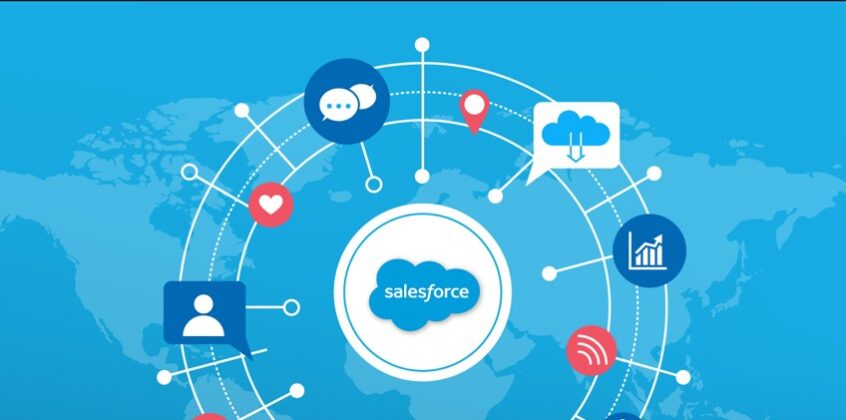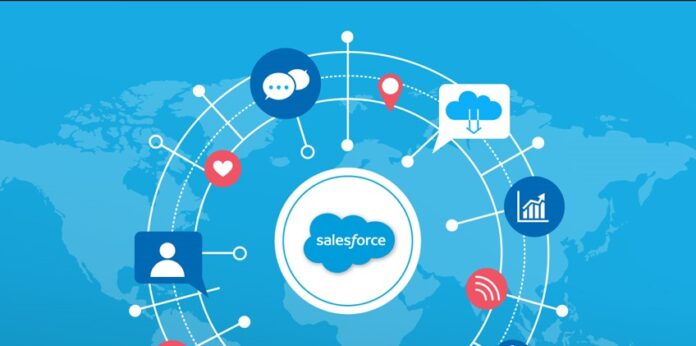 When we talk about the world's most sought-after and on-demand customer relationship management (CRM), we can't complete our statement without mentioning Salesforce in it. To redefine your services, sales, and marketing, Salesforce is exactly what takes your venture to the next level. If any enterprise wishes to take a business to elevated heights of success, Salesforce is the answer and will remain to be because of its tens of millions of services and qualities.
Salesforce brings companies and customers together on a single well-integrated platform that helps businesses unite their services, sales, marketing, commerce, and other teams to give seamless and advanced solutions to their customers. Moreover, it also allows business ventures to empower their teams for lead management, pricing, handling, quotes, forecasts, and configure timely to create cutting-edge solutions.
This all sets in the groundbreaking Salesforce cloud age that successfully accommodates businesses of all sizes to create industry-specific and customer-centric goals for scalability and high-functionality. Here, the additional integrations with AppExchange are nothing less than a cherry on top to uplift sales and boost revenue.
From offering mobile-friendly Salesforce applications for employees, boosting productivity in terms of workforce efficiency, and help in adding extra functionalities to create more productive and highly curated solutions. Salesforce ensures to help you achieve your targeted goals. Furthermore, the customer 360 solutions like service cloud, sales cloud, marketing cloud, etc., offer top-class services to ensure the success of any business.
Salesforce Service Cloud for Customer Engagement
Salesforce Service Cloud is the exact tool you need to empower your customer engagement strategy. Its services cater to customer-centric solutions to drive quality and result-driven results. By bringing automation in business flows, customer engagement, consumer interaction, and artificial intelligence-led results.
Moreover, the integration of the Salesforce service cloud gives you a chance to establish one-to-one connections with every all your customers across different channels. In addition, the services for applications are genuinely impressive. Here, the embedment of any customer support software with your application offers several benefits. Some of the benefits are mentioned below;
Robust Platform Offers Incredible Benefits
Businesses all over the world are taking massive leaps by adopting Salesforce services and solutions to benefit from the plethora of perks it offers. The provided clouds in Salesforce, like the service cloud, can augment the benefits. For example, here are some examples of how a strong platform helps service cloud deliver exceptional results.
The consistency of the user interface ensures user-friendliness by working on all the applications.
In this advanced age of technology, security becomes an increasing threat for all sorts of enterprises. This is where Salesforce service cloud takes forward on all the others. The secure platform it offers has a plethora of features that ensure that no data gets compromised.
Service Cloud offers an expandability feature that allows the organization to accommodate substantial functionality features.
Being a product of Salesforce, service cloud offers unparalleled innovation at all levels ensuring to deliver awe-inspiring services.
Moreover, usability, quality maintenance, and simplicity are some of the value-added features of using a service cloud.
Case Management Becomes Resilient 
Every business desire to deliver excellent customer support that is fast, agile, and covers several things. It provides every single detail regarding the information and activities going on with the service cloud. Here are a few salient features to understand the slightest of details regarding the case management;
Service Cloud by Salesforce is highly customizable. It helps you drive consistency, productivity, and process in an easy flow to track and align your business.
Case Management helps any business model in understanding the timeline of customer interaction. Regardless of channel, the email updates in it, knowledge, and voicemail are super flexible.
In addition, if you implement a service cloud for your business model, it helps in getting your customer activity within a few minutes.
Service cloud is well-integrated with Artificial Intelligence so that it helps in deciding the right agent by AI-powered recommendations in Salesforce Einstein.
Lighting Service Console Offers Great Benefits 
The lighting service console is an incredible feature of the Salesforce service cloud. It leverages the agent experience by keeping them updated with all the latest information. With this being said, here are a few features that undermine the amazing features of the lightning service console providing by the best Salesforce consulting company in the USA.
Using the lightning service, a business can deliver world-class customer service. Your consumers can work for swift results with personalized information and smart devices that work extremely well to maintain quality interaction of customers.
Another fantastic benefit of the lighting service console is that it increases the agent's productivity. Your business representatives can access first-class and updated information that can be useful and productive at the same time.
It also empowers the customer service teams of any business to correctly provide the relevant information to their clients for quality service and real-time solutions.
Improved Workflow
Service cloud offers impeccable benefits to your workflows. Bringing in automation and internal processes improves your procedure by bringing in extra steps to keep things in the right direction. For example, the process builder offers visual simplicity with its feature of the point-and-click interface to create and update records, send emails, activate workflows, etc.
You can also bring in automation in your approval strategy by providing real-time visibility. It also requires approval at all stages of your business flow to create a holistic approach. Moreover, you can now bid farewell to all the manual record saving and maintaining to get the perfect updates, email responses, and task assignments.
The Voice Integration Is Game-Changing
If your business requires you to conduct each day's activity on telephonic communication like running a call center managing different campaigns. With this, you don't need to add an extra voice capability to your service cloud as it is already present in the service cloud.
The coming of service cloud in various business structures has changed the dynamics of their operations. It offers numerous benefits, for instance;
The Einstein integration offers the best recommendations.
Voice recording and transcription become easy.
The entire cloud-based solution offers groundbreaking results as you don't require any infrastructure or lease to carry on the process.
For outbound calling, it is an excellent feature to benefit from it.
Moreover, if you are tired of purchasing Amazon Connect separately, you don't have to, as the license feature it offers is inclusive of all the features.
In addition, advanced call analytics is an excellent feature to give you quality results.
The Final Wrap-Up!
Salesforce service cloud details have been in-depth explained, stating all the features and benefits it offers. If it satisfies you, consider getting Salesforce service cloud as it undoubtedly helps you increase your productivity, growth, and revenue.